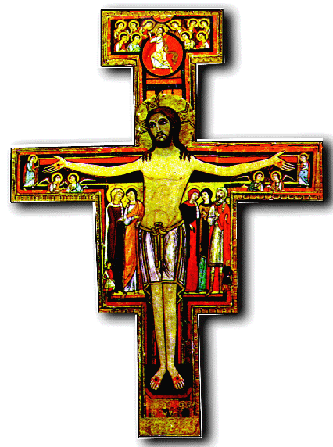 Western Rite Orthodox Resources

The Roman Orthodox Church makes these
Western Rite resources available to
the worldwide Western Orthodox community.
If you wish to use them in their complete form,
please simply request copyright release permission
from ROC by emailing the ROC Webmaster.

Likewise, if there is some Western Rite resource that
is not here and that you particularly need,
please feel free to ask us to post it here,
by emailing the ROC Webmaster.

The Western Rite Links Page.
Links to sites of interest to Western Rite Orthodox people,
including the Western Orthodox Rites published on the Web
by various Churches and individuals,
categorized by regional types,
may be found on our Western Rite links page.
Links on this page all were checked in August 2000.

Old Calendar Translation Table.
For Old Calendarist Western Orthodox Catholics -
Every day of the year, including the leap years,
translated from the Old Calendar (Old Style, Church Calendar,
Julian Calendar) to the New Calendar (New Style,
Secular Calendar, Gregorian Calendar).
No date calculations are necessary;
all calculations have already been done.

International Committee on Western Orthodox Liturgy.
ICWOL will provide a broad-based, extra-jurisdictional,
Orthodox ecclesiastical process for the development of
norms, standards, and model canons for
renewed Western Orthodox liturgies.

Treatise on the Married Episcopate.
An Argument from Tradition for Ordaining Married Priests
to the Episcopate of the Orthodox Catholic Church,
by Archbishop Denis Garrison of Baltimore - 1996.


This website is the property of the Roman Orthodox Church.
This page and all contents of the Roman Orthodox Church websites are
Copyright © 2000 by Roman Orthodox Church.
All Rights Reserved under International Copyright Conventions.